Hero Products:
add HERO TRIO to cart
Untroubled Maintenance
$370 USD
or 4 installments of
$92.50
using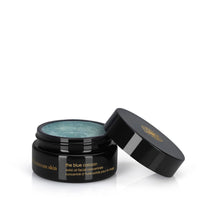 The Honey Mud
The Honey Mud
The Blue Cocoon
The Blue Cocoon
The Problem Solver
The Problem Solver
Without serious issues to tackle, we can focus on loving care and a ritual that reveals your most glowing, radiant, and healthy self. This is the moment to discover treats you adore and bookend your days with a beautiful practice that simply feels good. 
When was the last time you touched your skin with intention? It's time to tune into your fingertips, to feel the texture, tone, and warmth of your skin, and learn from the messages it gives you.

step 1: Cleanse
The Ritual:
a.m.
Massage a fat, blueberry-sized dollop of The Honey Mud into wet skin to emulsify into a gorgeous and silky cleansing milk, alternating (or even blending!) with The Clean Dirt on your exfoliation days.
p.m.
Begin with The Pendulum Potion to cleanse face, neck, and décolleté (note: this gorgeous formula also doubles as a body & hair oil!). Massage several pumps into dry skin, focusing on areas of makeup or congestion. Wet hands and continue massage, then place our warm, damp Facial Steam Cloth over face and neck. Press, rinse, and repeat until skin is soft and happy.
Follow with The Honey Mud to enhance your cleanse, feeding goodness right back in. Either swirl into damp skin, or smooth richly over dry skin, for a luscious, glow-inducing treatment.
step 2: Exfoliate
Frequency:
every other day
The Ritual:
Introduce The Clean Dirt to brighten and reduce stagnation.
Measure 1 tsp. of powder with just shy of equal parts water to form a soft mousse. Massage into damp skin with the pads of your fingertips, ideally while in the shower, to allow the heat and steam to soften and prepare skin. Leave for a few minutes, then face into the water to easily wash the formula away. 
Continue the massage on your now-clean skin for at least another minute after the grains have been rinsed clear, focusing on areas of congestion, hyperpigmentation, dryness, or flakiness - often, you can feel dead skin releasing at your fingertips in this step! When you feel this sensation, continue rubbing that area of the skin until the texture shifts. Continue until skin is soft, smooth, and bright.  
Bonus: try blending The Clean Dirt with several pumps of The Pendulum Potion or a dollop of The Honey Mud (or both together!) for an extra nourishing boost.
step 3: Mask
Frequency:
twice weekly +
The Ritual:
Indulge in a full treatment masque with The Problem Solver to wake up skin and encourage cell turnover. Activate 1 Tbsp. of powder with just shy of equal parts water to form a soft, rich mousse in our treatment bowl. Brush over skin and relax for  30-45 minutes until dry. When your treatment is complete, step into a warm shower, allowing the steam and running water to rehydrate the masque before rinsing away easily.
To enjoy The Honey Mud as an enzyme masque, smooth generously over clean, dry skin, leaving it to work its magic from a few minutes up to an hour before rinsing clear as you massage with the pads of your fingertips.
Bonus: I like to mask at least twice weekly with The Problem Solver, and an additional time or two with The Honey Mud, or (my favorite!), try blending The Problem Solver with a dollop of The Honey Mud for a lush, glow-inducing alternative.
step 4: Moisturize
The Ritual:
After every cleansing or treatment, feed and hydrate skin immediately with The Blue Cocoon and The Youth Dew. Always massage both into fully WET skin directly following rinsing (skip your towel completely), while skin is still warm and at its most receptive. Don't neglect the delicate skin that makes up your eye area and your lips.
For extra nutrition and overnight protection, double up on your portion size in the evenings before rest.
step 5: Mist
Frequency:
throughout the day
The Ritual:
Complete your cleansing ritual by saturating skin with The Jasmine Garden and continuing your massage AFTER applying your oils. This game-changing formula enhances penetration and assimilation of everything that comes before it, enabling the best possible absorption of both fat and water-soluble nutrients. Mist throughout the day to soothe and refresh skin (+ hair & body!), and to envelop you in a cocoon of calm.
step 6: Nourish
Frequency:
following every bath & shower
The Ritual:
After shaking bottle, dispense 4-6 pumps into wet hands, pressing between palms to trigger the vitamin actives. Massage this cerulean elixir from toes to hips, repeating generously over your upper body, and gliding over your every dip and curve with a firm, loving touch. 
Try leaving your bottle in the shower for easy access and a daily reminder to massage into fully wet, softened skin prior to reaching for your towel.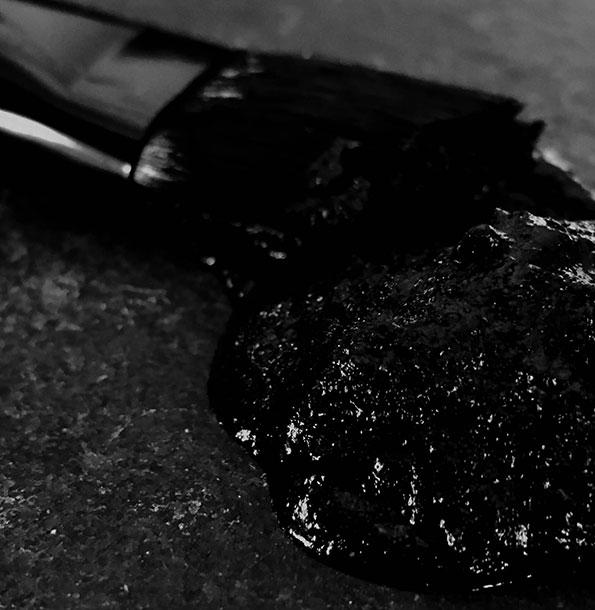 Bonus Tips
So often, we rush through our cleansing routines - or in contrast, pull out every tool and gadget and twenty products - never really acknowledging what is happening right here on this most vulnerable organ.

Pause. Breathe. Today, we shift.

Let these be moments of love, of touch that nurtures and feeds you, of more than simply solving a skin challenge or getting clean. Let this be your safe haven and place of peace, healing, and restoration. For the next 30 seconds or 30 minutes, whichever you can fully immerse in, just be with yourself. Touch the preciousness of your skin. Feel the warmth, the life inside. Be filled.