Hero Products:
add HERO TRIO to cart
pregnancy & postpartum
$350.00
or 4 installments of
$87.50
using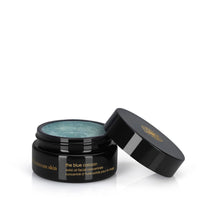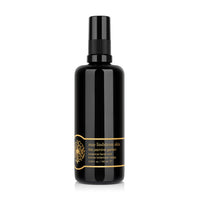 The Blue Cocoon
The Blue Cocoon
The Problem Solver
The Problem Solver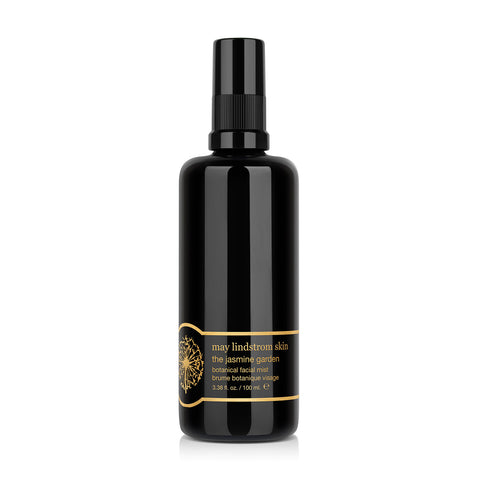 The Jasmine Garden
The Jasmine Garden
There has been little in life more magical than the chapters where my body was shared with those of my children. I know very well what it feels like to want to make the very best choices beyond my own self and ensure the uncompromising care of my babies.
This important period begins in the months leading up to conception and carries through the duration of pregnancy, breastfeeding, and postpartum. Your skin lives in a state of constant fluctuation in these years, riding the tumultuous waves of hormones and heightened stress levels.

step 1: Cleanse
The Ritual:
a.m.
Massage a fat, blueberry-sized dollop of The Honey Mud into wet skin to emulsify into a silky, acid & enzyme cleansing milk, alternating (or even blending!) with The Clean Dirt on your exfoliation days. 
p.m.
Massage several pumps of The Pendulum Potion into dry skin, focusing on areas of makeup or congestion. Wet hands and continue massage, then place our warm, damp, Facial Steam Cloth over face and neck. Press, rinse, and repeat until skin is soft and cleansed.
Follow with The Honey Mud to deepen your cleanse and keep the complexion clear and bright. Either swirl into damp skin or smooth richly over clean, dry skin for a luscious, cell-reviving treatment.
step 2: Exfoliate
Frequency:
every other day
The Ritual:
Measure 1 tsp. of The Clean Dirt's concentrated powder and blend with just shy of equal parts water to form a soft mousse. Massage into damp skin with the pads of your fingertips, ideally while in the shower, to allow the heat and steam to soften and prepare skin. Leave for a few minutes, then face into the water to easily wash the formula away, massaging as you go. 
Continue the massage on your now-clean skin for at least another minute after the grains have been rinsed clear, focusing on areas of congestion, hyperpigmentation, dryness, or flakiness - often, you can feel dead skin releasing at your fingertips in this step! When you feel this sensation, continue rubbing that area of the skin until the texture shifts. Continue until skin is soft, smooth, and bright.  
Bonus: Try blending The Clean Dirt with several pumps of The Pendulum Potion or a dollop of The Honey Mud (or both together!) for a nourishing, supportive boost.
step 3: Mask
Frequency:
frequency: 3x/weekly +
The Ritual:
In our treatment bowl, activate 1 Tbsp. tablespoon of The Problem Solver with just shy of equal parts water to form a soft, rich mousse. Brush over skin and relax for 30-45 minutes until dry. When your treatment is complete, step into a warm shower, allowing the steam and running water to rehydrate the masque before rinsing away easily.
To enjoy The Honey Mud as an enzyme masque, smooth generously over clean, dry skin, leaving it to work its magic from a few minutes up to an hour before rinsing clear as you massage with the pads of your fingertips.
Bonus: I like to mask at least twice weekly with The Problem Solver, and an additional time or two with The Honey Mud. For a lush, glow-inducing alternative try blending The Problem Solver with a dollop of The Honey Mud (my favorite!).
step 4: Moisturize
The Ritual:
After every cleansing or treatment, feed and hydrate skin immediately with The Blue Cocoon and The Youth Dew. Always massage both into fully WET skin directly following rinsing (skip your towel completely), while skin is still warm and at its most receptive. 
Give a little extra love to your eye area and your lips and, double up on your portion size in the evenings to nourish skin as you sleep.
Bonus: Drench your every blossoming inch with our multitasker, The Pendulum Potion. Treat stretch marks, sore nipples, or any areas of discomfort or irritation with The Blue Cocoon.
step 5: Mist
Frequency:
throughout the day
The Ritual:
Complete your cleansing ritual by saturating skin with The Jasmine Garden and continuing your massage AFTER applying your oils. This unique formula enhances penetration and assimilation of everything that comes before it, enabling the deepest possible absorption of both fat and water-soluble nutrients. Mist throughout the day to soothe and refresh skin (+ hair & body!), and to envelop you in a cocoon of calm.
step 6: Nourish
Frequency:
Following every bath & shower
The Ritual:
After shaking bottle, dispense 4-6 pumps into wet hands, pressing between palms to trigger the vitamin actives. Massage this cerulean elixir from toes to hips, repeating generously over your upper body, and gliding over your every dip and curve with a firm, loving touch. 
Try leaving your bottle in the shower for easy access and a daily reminder to massage into fully wet, softened skin prior to reaching for your towel.
Bonus Tips
Breathe deep, you got this, mama. :).
Pregnancy and the chapters surrounding it can be some of the most magical, and simultaneously stressful, of our lives. Pair this with the incessant fear of getting it wrong somehow, and we can get ourselves all worked up.
You are in a safe place. Our entire collection is a gorgeous treat in this time and beyond, and you can indulge without anxiety. Note that many of the conditions you may experience in this period often pass all on their own as hormones return to their regular state. This includes hormonal acne, melasma, "pregnancy mask", rashes, and eczema. Practice love and patience and try to avoid the urge to rush into any aggressive treatments or protocols. You may find that this becomes entirely unnecessary given time and proper care of your skin in the months ahead.
Enjoy the bookends of your days, these simple timeouts that feed and nourish You. This is more and more vital as our families stretch and we tend to put constriction on our time for this kind of self care. Now is exactly when you need these moments the most. Take it. And enjoy every precious second.