Hero Products:
add HERO TRIO to cart
finicky, sensitive, & post-trauma
$340.00
or 4 installments of
$85
using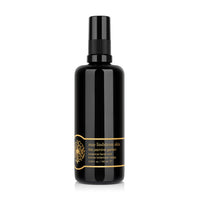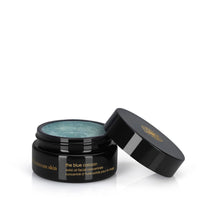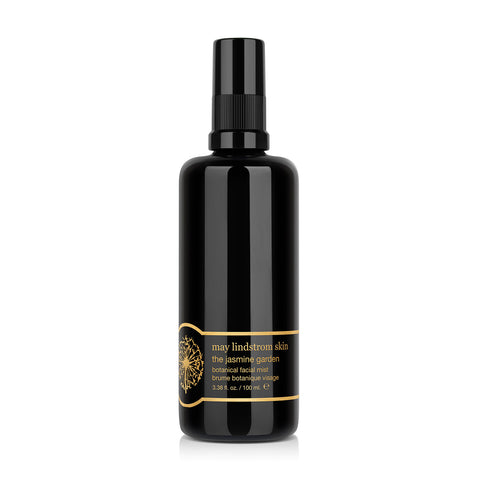 The Jasmine Garden
The Jasmine Garden
The Honey Mud
The Honey Mud
The Blue Cocoon
The Blue Cocoon
You may have landed here looking for solutions to skincare following cosmetic surgery, injury, or simply after battling a lifetime of frustratingly moody, can't-be-pleased skin. This is a vital moment to make a conscious shift and commit to your own consistent and loving care.
While there is no perfect universal answer in a bottle, mine or anyone else's, there is absolutely a doorway to comfort and healing. I believe in deep nourishment, feeding your skin, and allowing it the space and tools needed to rediscover its own natural rhythm.
step 1: Cleanse
The Ritual:
a.m.
If it feels good, skip a morning cleanser altogether, massaging instead with warm water only or The Jasmine Garden. Alternatively, massage a fat, blueberry-sized dollop of The Honey Mud into wet skin to emulsify into a silky, ultra-luscious enzyme treatment.
p.m.
Cleanse with The Pendulum Potion and our warm, damp, Facial Steam Cloth if wearing makeup, sunscreen, or if you are in need of a deeper clean. (note: this gorgeous formula doubles as a nourishing and hydrating body & hair oil!) 
Follow with The Honey Mud (or enjoy The Honey Mud solo on makeup-free days) to enhance your cleanse, feeding goodness right back in. 
step 2: Exfoliate
The Ritual:
Measure 1 tsp. of The Clean Dirt's concentrated powder and blend with just shy of equal parts water to form a soft mousse. Massage into damp skin with the pads of your fingertips, ideally while in the shower, to allow the heat and steam to soften and prepare skin. Leave for a few minutes, then face into the water to easily wash the formula away, massaging as you go.
Continue the *massage on your now-clean skin for at least another minute after the grains have been rinsed clear, focusing on areas of dullness, dryness, or flakiness - often, you can feel dead skin releasing at your fingertips in this step! When you feel this sensation, continue rubbing that area of the skin until the texture shifts. Continue until skin is soft, smooth, and bright.  

*If skin is feeling especially sensitive or delicate, skip this extra massage portion in those areas, simply sweeping on with our brush, and rinsing after a few minutes.

Bonus: Try blending The Clean Dirt with several pumps of The Pendulum Potion or a dollop of The Honey Mud (or both together!) for a nourishing, supportive boost.
step 3: Mask
The Ritual:
Once weekly, treat with The Problem Solver to gently encourage cell turnover. Be sure to use enough powder to reach a rich, bubbling mousse consistency - at least ½ -1 true Tbsp. - blending with just shy of equal parts water to form a soft, rich mousse in our treatment bowl. Brush over skin and relax for 30-45 minutes until dry. When your treatment is complete, step into a warm shower, allowing the steam and running water to rehydrate the masque before rinsing away easily.
To enjoy The Honey Mud as an enzyme masque, smooth generously over clean, dry skin, leaving it to work its magic from a few minutes up to an hour before rinsing clear as you massage with the pads of your fingertips.

Bonus: For your delicate skin, try to commit to masking at least once weekly with The Problem Solver at full strength, adding a dollop of The Honey Mud to your optional second treatment for a lush, healing alternative.
step 4: Moisturize
The Ritual:
After every cleansing or treatment, follow with The Blue Cocoon as your star, massaging into warm, WET skin immediately following rinsing (skip your towel completely), giving additional attention to any areas of sensitivity or suffering. Pair with The Youth Dew for additional nutrition and antioxidant protection.
Give a little extra love to your eye area and your lips and double up on your portion size in the evenings to nourish skin as you sleep.
step 5: mist
Frequency:
throughout the day
The Ritual:
Complete your cleansing ritual by saturating skin with The Jasmine Garden and continuing your massage AFTER applying your oils. This unique formula enhances penetration and assimilation of everything that comes before it, enabling the best possible absorption of both fat and water-soluble nutrients, while cooling and relieving excess redness and heat. Mist over skin during any stimulating treatments to minimize flushing, as well as throughout the day to keep skin calm and clear.
step 6: Nourish
Frequency:
Following every bath & shower
The Ritual:
After shaking bottle, dispense 4-6 pumps into wet hands, pressing between palms to trigger the vitamin actives. Massage this cerulean elixir from toes to hips, repeating generously over your upper body, and gliding over your every dip and curve with a firm, loving touch. 
Try leaving your bottle in the shower for easy access and a daily reminder to massage into fully wet, softened skin prior to reaching for your towel.
Bonus Tips
Imagine your delicate skin as that of a tiny, fresh-born baby and begin there. A new orientation for easily-offended or upset skin, and effective early soft tissue care post-trauma, is important to minimize scar formation or chronic redness, inflammation, and flare-ups.
Listen to your body. Touch your bare skin with receptive fingertips. Tune in to what is working and what you are forcing. It may be time to throw out everything you know (and possibly every product you've tried) and embrace a clean slate. Sometimes our skin needs a rest period with the least stimulus possible - a warm water massage and a touch of The Blue Cocoon may be enough for you in this chapter.
As we minimize and apply consciousness to our external care, it's also time to look inside honestly at our stress levels, nutritional habits, and environmental factors. Our skin has a way of telling us when there is an imbalance somewhere along the line - this is important to honor, and not hide from. Be patient and kind to yourself and ask for help when you need it. We are here for you!