Hero Products:
add HERO TRIO to cart
facial hair
$290.00
or 4 installments of
$72.50
using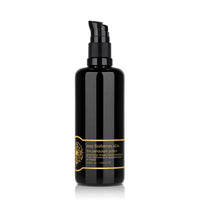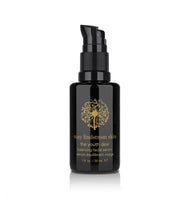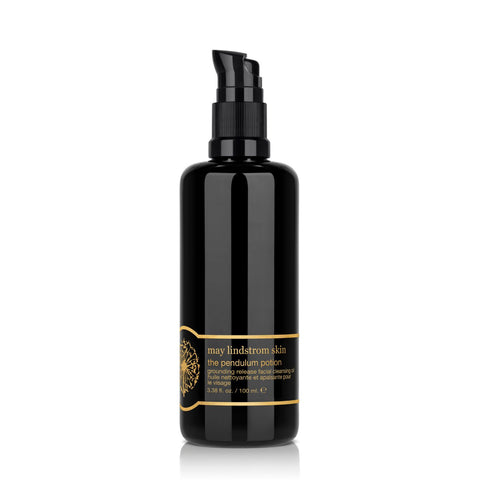 The Pendulum Potion
The Pendulum Potion
The Clean Dirt
The Clean Dirt
The Youth Dew
The Youth Dew
Stubble, razor burn, ingrown hairs, redness, irritation, clogged pores.  
We are mammals, and one thing we all have in common is hair growing over our bodies. Whether we have lots or a little, and whether we love it or want it gone, the processes involved in managing our facial hair and the skin beneath it can challenge many complexions. 
Giving a little extra love to a beard or mustache is just the beginning. Polycystic ovary syndrome, hyperandrogenemia, hirsutism, imbalanced hormones - we've got you for ALL of it.
And today, we welcome you to dive into your care in a new way, one that celebrates your skin (and its inherent fuzz factor!) and fuels a reconnection to your own self.
Breathe deep into grounding nourishment, wake up any stagnation, avoid inflammation or rough, uneven texture, and round it all out with proper hydration and nutrition. Our collection ultimately works to feed and soften skin and facial hair alike, leaving you feeling and looking fresh, healthy, and confident.
step 1: Cleanse
The Ritual:
Swirl a fat, blueberry-sized dollop of The Honey Mud into wet skin to emulsify into a silky, acid & enzyme cleansing milk, softening facial hair and dead cells. 
Or…
Begin with The Pendulum Potion to cleanse the full face and length of your neck. Massage several pumps into dry skin, then wet hands and continue massage. Place a warm, steamy towel to cocoon the entire face and upper chest. Press, rinse, and repeat until skin is soft and cleansed. 
* Both The Honey Mud and The Pendulum Potion are ideal to prep the skin before proceeding to shaving, waxing, laser, or other hair removal. Bonus: The Pendulum Potion's aromatic, smoky, sensual earthiness also makes it my favorite beard oil to leave in!
step 2: Exfoliate
Frequency:
every other day
The Ritual:
Every 2nd or 3rd day (or about as often as you shampoo), introduce The Clean Dirt to brighten, decongest, and free any dead skin or trapped or ingrown hairs associated with shaving.
Measure 1 tsp. of The Clean Dirt's concentrated powder and blend with just shy of equal parts water to form a soft mousse. Massage into damp skin with the pads of your fingertips, ideally while in the shower, to allow the heat and steam to soften and prepare skin. Leave for a few minutes, then face into the water to easily wash the formula away, massaging as you go. 
Continue the massage on your now-clean skin for at least another minute after the grains have been rinsed clear, focusing on areas of congestion, hyperpigmentation, dryness, or flakiness - often, you can feel dead skin releasing at your fingertips in this step! When you feel this sensation, continue rubbing that area of the skin until the texture shifts. Continue until skin is soft, smooth, and bright.  
Bonus: Try blending The Clean Dirt with several pumps of The Pendulum Potion or a dollop of The Honey Mud (or both together!) for a nourishing, supportive boost every other treatment.
step 3: Mask
The Ritual:
Activate 1 Tbsp. of The Problem Solver with just shy of equal parts water to form a soft, rich mousse. I strongly encourage you to use a measuring spoon from your kitchen for absolute ease and to take any guesswork out of the equation. For the least mess and most pleasure, be sure to bring home our treatment brush and bowl to use when mixing The Clean Dirt and The Problem Solver. The results are worth it, I promise.
Brush over skin and relax for 30-45 minutes until dry. When your treatment is complete, step into a warm shower, allowing the steam and running water to rehydrate the masque before rinsing away easily.
To enjoy The Honey Mud as an enzyme masque, smooth generously over clean, dry skin, leaving it to work its magic from a few minutes up to an hour before rinsing clear as you massage with the pads of your fingertips.
Bonus: I like to mask at least twice weekly with The Problem Solver, and an additional time or two with The Honey Mud. For a lush, glow-inducing alternative try blending The Problem Solver with a dollop of The Honey Mud (my favorite!).
step 4: Moisturize
The Ritual:
After every cleansing, treatment, or shave, feed and hydrate skin immediately with The Blue Cocoon and The Youth Dew. Always massage both into fully WET skin. Skip your towel and go directly from rinsing to oils, while skin is still warm, soft, and at its most receptive. 
Give a little extra love to your eye area and your lips and, double up on your portion size in the evenings to nourish skin as you sleep.
Side note: products are not designed to be just swept across the top of your skin in three seconds and left to work magic. Get in there with your hands. YOU are the magic.
step 5: Mist
Frequency:
throughout the day
The Ritual:
Complete your cleansing ritual by saturating skin with The Jasmine Garden and continuing your massage AFTER applying your oils. This game-changing formula enhances penetration and assimilation of everything that comes before it, enabling the best possible absorption of both fat and water-soluble nutrients. This step makes a world of difference for "oil-averse" and acne-prone complexions, as well as those prone to redness and sensitivity. Mist generously throughout the day to calm and refresh skin (+ hair & body!).
step 6: Nourish
Frequency:
Following every bath & shower
The Ritual:
After shaking bottle, dispense 4-6 pumps of The Happy Galaxy into wet hands, pressing between palms to trigger the vitamin actives. Massage this cerulean elixir from toes to hips, repeating generously over your upper body, giving extra attention to any areas of roughness or dryness.
Try leaving your bottle in the shower for easy access and a daily reminder to massage into fully wet, softened skin before reaching for your towel.
*This joy potion doubles as a lush and nutritive hair oil. Run an extra pump through your locks (and beard or mustache, too!) for a boost of vitamin-rich hydration.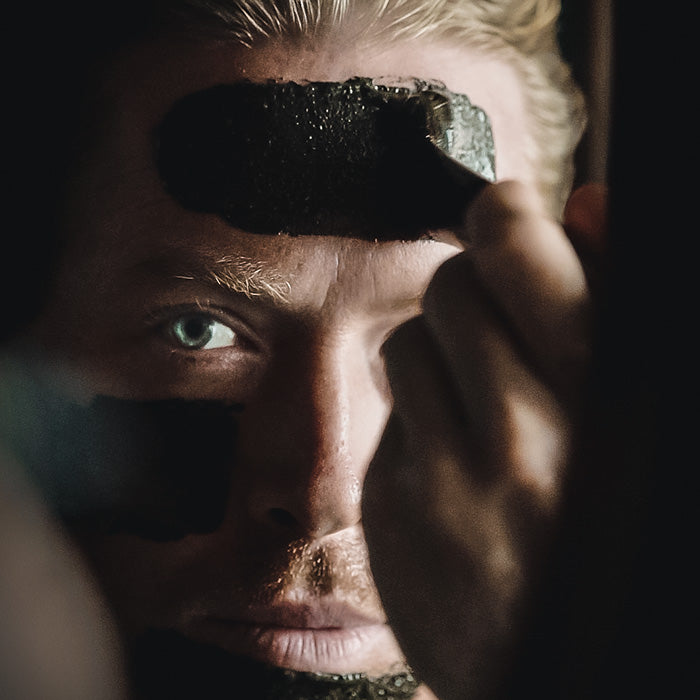 Bonus Tips
While this page is dedicated to the care of skin influenced by facial hair, we hope this is just the beginning of your explorations here. Beyond the beard, the fuzz, or the irritation associated with hair removal, what's happening in your skin?  If you struggle with acne, eczema, excessive dryness or have more questions, tap into our Explore Skin Rituals pages to go deeper into specific, step-by-step recommendations to address your unique concerns. We also welcome you to reach out to us anytime for personalized guidance at care@maylindstrom.com. We're here for you!