It is an honor and a privilege to age. We wear the impact of the care we have (or have not) given ourselves, so let this be a gentle reminder to be kind. Our skin is with us for the whole ride - treat yours to some love and revel in the light you reveal not just today, but 5, 10, and 20+ magnificent years from now!
Our collection adapts to your evolving needs to address any challenges along the way, while giving the comfort and nourishment you deserve now.
view step-by-step ritual
I came into formulation due to my own lifelong battle with severe eczema and perioral dermatitis. For years, I lived in skin that would regularly erupt in blisters and bleed.
I know on a very personal level what it feels like to want to crawl out of your skin, and at the same time, to be scared to even leave your own home and be seen.
This collection was born from seeking answers and these formulas have changed my life and now those of countless others who come from a shared experience.
view step-by-step ritual
The majority of our small team has struggled at some point with acne, and this is a primary concern of many of our clients. You are not alone! From deep, painful, and cystic acne to constant active flare-ups that come to a head, we hear you. Our formulas are as mighty as they are pretty and clear skin can be yours.
Acne-prone, oily, inflamed, and imbalanced skin will discover a routine crafted to balance oil production and rebuild disruptions of the skin barrier to bring you to full health and vibrancy.
view step-by-step ritual
Feeling stuck? It's time to wake up your skin and move past sluggishness and the tone and texture issues that come with it.
Effective exfoliation is a must to rebuild the integrity of your skin's surface, bringing energy and increasing product penetrability. We pair this with brightening herbs and spices, a concentration on the magic of your own hands with gently stimulating fingertip massage, and balancing hydration to leave you fresh, clear, and glowing.
view step-by-step ritual
When your skin is crying out for moisture, feels overly sensitive, lacks elasticity and much-coveted dewiness, it's time for help.
Whether you got here through genetics, diet and lifestyle, exposure to the elements, or have skin that has become over-stimulated and depleted through incompatible product use, you will find respite with the deep nourishment and skin-food of our collection.
view step-by-step ritual
You may have landed here looking for solutions to skincare following cosmetic surgery, injury, or simply after battling a lifetime of frustratingly moody, can't-be-pleased skin. This is a vital moment to make a conscious shift and commit to your own consistent and loving care.
While there is no perfect universal answer in a bottle, mine or anyone else's, there is absolutely a doorway to comfort and healing. I believe in deep nourishment, feeding your skin, and allowing it the space and tools to rediscover its own natural rhythm.
view step-by-step ritual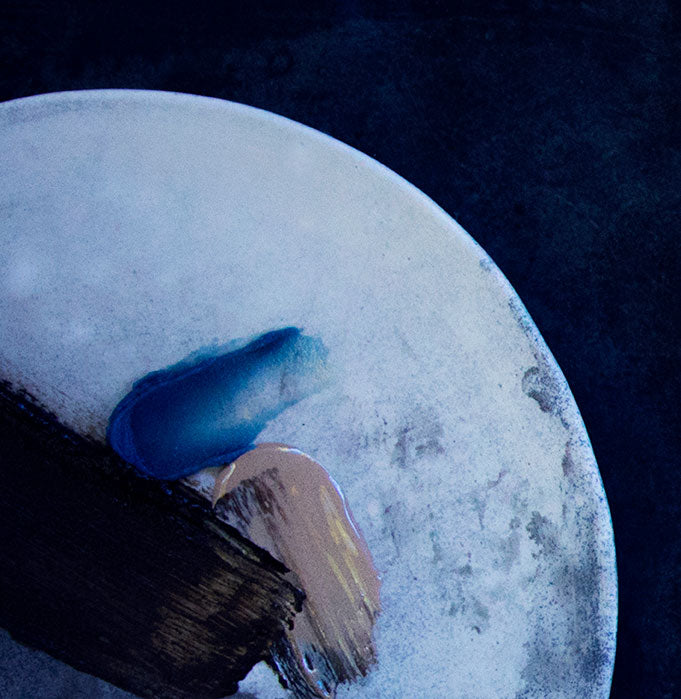 Without serious issues to tackle, we can focus on loving care and a ritual that reveals your most glowing, radiant, and healthy self. This is the moment to discover treats you adore and bookend your days with a beautiful practice that simply feels good.
When is the last time you touched your skin with intention? It's time to tune in to your fingertips, to feel the texture, tone, and warmth of your skin and learn from the messages it gives you.
view step-by-step ritual
From the devastating effects of cancer treatments and chemotherapy, to the day-to-day challenges of Lupus, Crohn's Disease, Rheumatoid Arthritis, Hashimoto's, and other inflammatory conditions that put extraordinary strain on your skin's ability to regulate and heal, we are here for you.
This moment belongs to you and it is your time to feed, nourish, and find peace within your delicate skin, enabling it to fully function while wrapping you comfortably in the protection you need.
view step-by-step ritual
There has been little in life more magical than the chapters where my body was shared with those of my children. I know very well on a personal level what it feels like to want to make the very best choices beyond my own self and ensure the uncompromising care of my babies.
This important period begins in the months leading up to conception and carries through the duration of pregnancy, breastfeeding, and postpartum. Your skin lives in a state of constant fluctuation in these years, riding the tumultuous waves of hormones and heightened stress levels.
view step-by-step ritual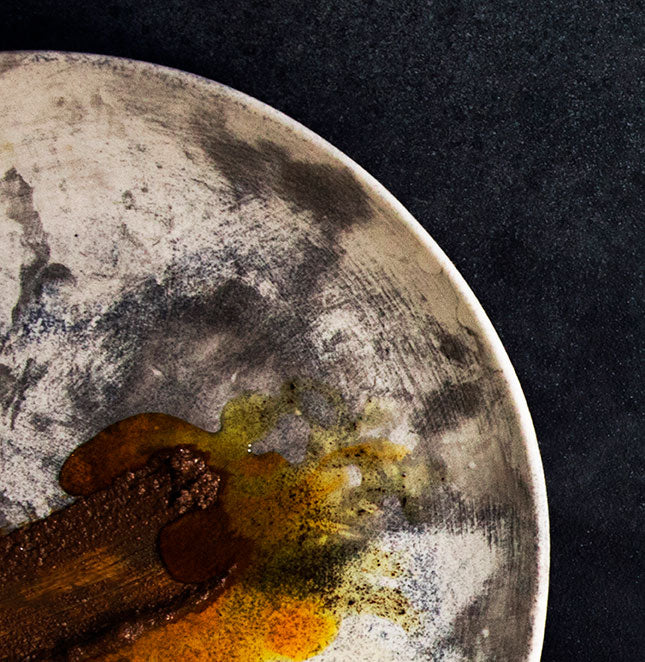 Stubble, razor burn, ingrown hairs, redness, irritation, clogged pores.  
We are mammals, and one thing we all have in common is hair growing over our bodies. Whether we have lots or a little, and whether we love it or want it gone, the processes involved in managing our facial hair and the skin beneath it can challenge many complexions. 
Giving a little extra love to a beard or mustache is just the beginning. Polycystic ovary syndrome, hyperandrogenemia, hirsutism, imbalanced hormones - we've got you for ALL of it.
view step-by-step ritual